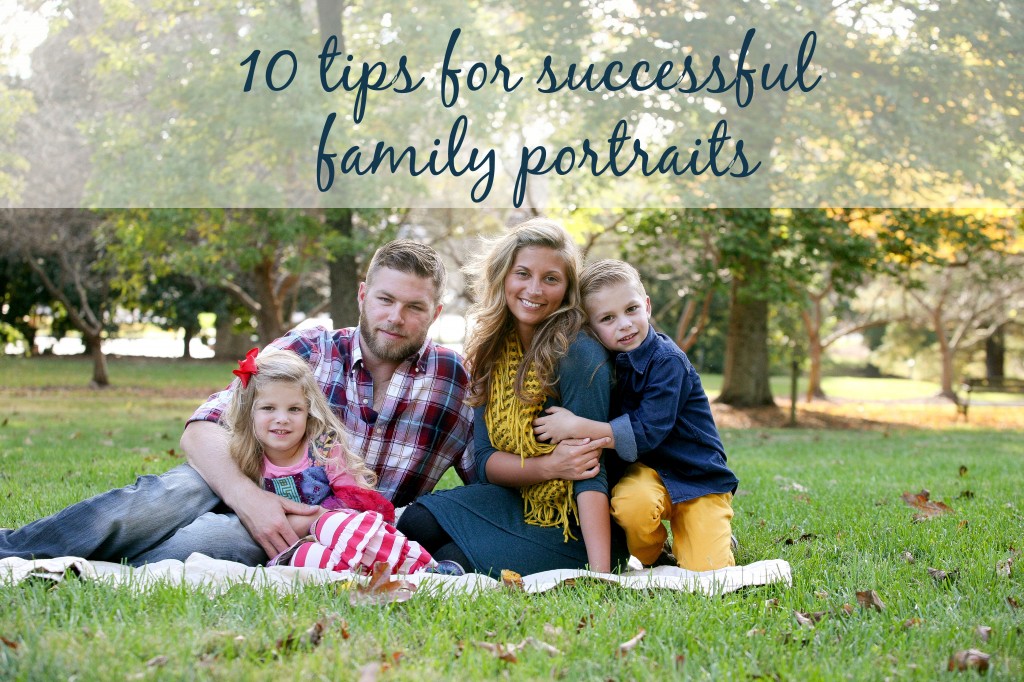 Fall is the most popular time for family photos. It really is the perfect time. Weather is crisp, the glow of the sun is just gorgeous, and you can present family and friends with updated photo prints and Christmas cards. It's definitely my favorite time to have our family photos taken and I make it a priority to do it every year. As someone that has been on both sides of the lens, with kids, I thought it might be helpful to compose a list of helpful advice for getting through your session looking good and happy! (Trust me, I know how stressful this is)
So here's 10 things to think about before your next session.
1. Before the session, think about what to wear. To make it easy, create a color code and go with it. Choose 3 colors and have everyone express themselves how they'd like. For example, use blue, cream, khaki. Men and women, boys and girls have these colors usually. or start with one outfit. I usually start with one of my girls. If they have a dress I'd like to use, I use the colors of that to coordinate myself and my husband.
2. When choosing your session time, be sure to think about your kids and their demeanor during the day. If they are typically very grouchy during a certain time of day, do not schedule it then. If they love the morning, then do it in the morning. Never, ever, ever schedule during a nap time. Please don't ever do this. You are setting everyone up for failure.
3. On the day of your session, do not over do it with activities. You don't want to show up with kids that are already tired and overstimulated. Try to keep normal routines and lay low until the session.
4. Inform your children. Let them know they will be having pictures made. Let them know how much it means to you and how much fun it will be for them. Keep it positive!
5. During the session keep the attitude light and happy. Stay positive!
6. DO NOT PUNISH OR THREATEN your children. This might sound like a no brainer, but it is so natural to reprimand your children to get them to listen.
7. Bribery! Listen, this is not ten steps on parenting and I realize that bribery is not a good way to deal with your kids, but in this situation it is time to break the rules. Let them know that they get to do XXX if they behave and hold that over their head the entire time. Like I said, not parenting advice. This is get through your portraits with big smiles advice.
8. More on #7. Don't bribe with chocolate or suckers during the session. It is nice to have something that you can trade smiles for and I recommend mini marshmallows. They are sweet and kids love them, yet they do not make a mess.
9. Trust your photographer. There have been so many times that if the parents would just walk away for a little, I could get the kid is such a better mood. I have tricks that they don't know and works almost every time. So if your children are not cooperating…just walk away. Let them have some time with the photographer.
10. Be yourself. Try to forget the camera is pointed at you and act natural. Love on each other and just enjoy a little quality time with your family. The most honest pictures are usually the best. 🙂